The Baja Cantina Family Mexican Restaurant in Sequim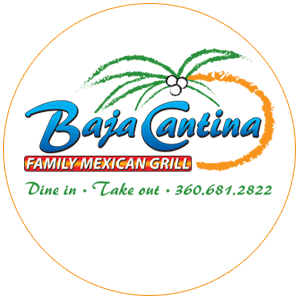 The Baja Sequim is a family owned and operated restaurant serving authentic Mexican cuisine.
Our staff each have up to twenty years' experience in serving and preparing your favorite Mexican dishes.
Join us in sunny Sequim and enjoy sweeping mountain views from our window booth seats, or bring your party of up to 50 guests to dine in our banquet room.
Come get a taste of Mexico with our homemade tortillas, a full range of Mexican and domestic brews, cocktails, and our specialty dessert menu.
Gluten-free and vegetarian options are always available.
Lunch and dinner specials daily! Take-out menus are available. Stop in for home style Mexican flavors and superior service at The Baja Sequim!